Your 1st. Appointment, Patient Forms, Financing,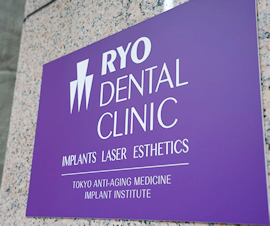 We are committed to providing you with safe, gentle, caring, and high-quality dental care.
We understand you feel anxious about visiting the dentist. Dentistry has progressed such a long way, even over the last few years , less painful, more effective and quicker than before.
At RYO DENTAL CLINIC, we schedule an initial consultation to make you feel comfortable and encourage you to take this opportunity to ask any questions you might have regarding your dental health concerns to get rid of any fears.
When you arrive at our Tokyo Office, our friendly team member will assist you for setting your first appointment. You will be asked to show your valid picture ID , and fill out Patient Registration Forms regarding your health condition and history.
For saving your office waiting time, please print and fill out the Patient Registration Forms, bring it to your first appointment,please.
Our doctor will ask your chief complain and will ask your concerns about your teeth and oral health, and what your goals are. Once the dentist understands clearly what you want to achieve, his recommendations will be presented to you and determine the procedures necessary for your dental health.
Prior to presenting the doctor's diagnosis and recommendation, we may make an initial examinations such as oral examinations, gingival examinations , panoramic x-ray , small x-rays, and CT scan if necessary for dental implants, which are very important to diagnose your present oral situation and make a precise treatment plan.
It is important that you ask our doctor any questions you may have about the treatment, procedures, materials, cost, etc. It is important that you are clear to understand everything about anticipated treatment in order to make a right decision yourself and to avoid any miscommunications.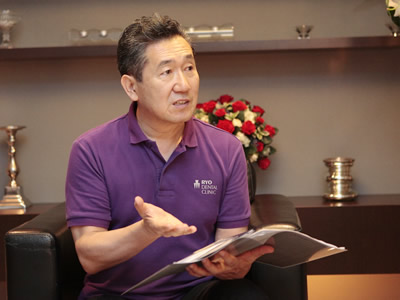 Once our doctor has clear understanding from the result of the initial examinations and what you want to achieve, doctor's recommendations for your treatment plan will be proposed to you and determine the procedures necessary for your dental and medical health.
Once you have agreed with the doctor's recommendation which was designed a precise treatment plan and the estimate for the anticipated treatment based on the initial examinations.
Payment for the Dental Implants & Cosmetic Dentistry is expected before the services are performed. For your convenience, you may choose the payment option.
For the first visit patients
We don't accept Japanese health insurance.
In order to ensure the quality of treatment, our dental service is not covered by Japanese health insurance.
The following documents must be presented prior to the first visit patient registration.
Valid ID with Photo : passport, foreign registration card etc.
If you don't have Valid ID with photo , ¥30,000.- needs to be paid by cash or credit card prior to the treatment, which include examinations, x-rays, consultation and simple treatment.
Payment for the Dental Implants & Cosmetic Dentistry is expected before the services are performed.
Once you have decided on the course of the treatment you will proceed with, doctor will explain you a detail procedure and treatment period, and schedule for your first step next appointment.
Our mission is to enhance the self-confidence and quality of life to you all.
Please contact to RYO DENTAL CLINIC +81-3-6280-5460 or using our on line form.
We look forward to seeing and serving patients from Tokyo, other areas of Japan, and overseas.