What Can Be Accomplished by Laser Treatment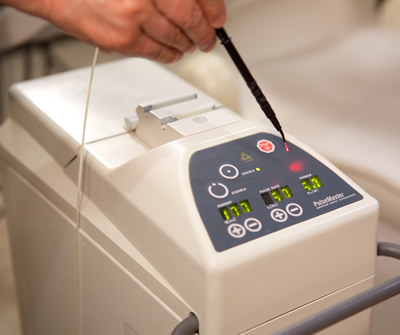 Treatment and Prevention of Cavities
Because fillings and covers are placed after the cavity is removed and bacteria are killed completely, prevention of future cavities become greatly effective.
Treatment for Gingivitis and Periodontal Diseases
Treatment for periodontal diseases is completed by laser sterilization of the pocket by laser and can improve bleeding and swelling of the gums and drainage of the pocket. This process also promotes the healing ability as well.
Elimination of Melanin Dye
By removing the melanin dye from blacked gums, it is possible to get back the pink, healthy appearance in the gums.
Treatment of Canker Sores and Mucous Membrane Diseases
Canker sores that develops on the tongue, lips, or within the mouth is treated by laser, decreasing the amount of pain and promoting the healing process.
Treatment of Inflammation Around the Implant
Like the treatment of periodontal diseases, healing process for inflammation caused by implants can be promoted by laser and sterilization. It protects the health of the gums near the implant.
Treatment for Hypersensitivity
The laser treatment can lighten the symptoms of hypersensitivity caused by shaving and exposure of the root of the tooth.
Temporomandibular Disorder (TMD)
Pain caused by conditions of difficulty opening the mouth can be treated by laser to ease the pain.