About Dental Implants Consultation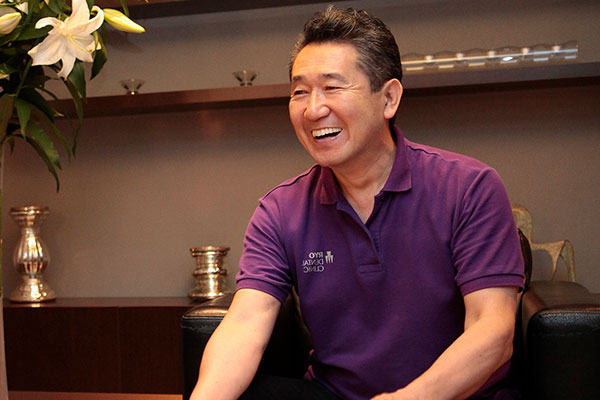 Dental implants are widely recognized as the best restorative treatment available for missing teeth by replacing the natural roots which provide reliable alternatives to uncomfortable dentures or bridges.
Dental implants are artificial tooth roots, normally titanium but for those who are allergic to metal we have non-metal zirconia implants , used to support a restoration for a missing tooth or teeth, helping to prevent jaw bone loss.
Dental implants treatment is categorized as a form of surgery and prosthetic dentistry which means artificial replacement, but also is considered a form of cosmetic dentistry. People who have lost teeth might feel too self-conscious to speak or smile. Additionally, biting irregularities caused by lost teeth may cause a negative effect on eating habits, lead to secondary health problems such as malnutrition.
Once missing tooth roots are replaced, dental implants provide you with the strength and stability required to eat all the foods you love, without struggling to chew. Additionally, dental implants help to stimulate and maintain the amount ,quantity and quality of jawbone, preventing bone loss and helping to support facial features.
To determine if dental implants treatment is right for you, a consultation with Dr.Ryo Kitamura who is specialized in implant dentistry is needed.
During this appointment, your dental professional will thoroughly examine your teeth, gums and evaluate bone density and quantity.
This may involve X-rays and CT scans to ensure if there is sufficient bone structure for placing implants. Also determine exactly where implants should be placed.
Concerning about the conditions of your oral tissues, oral hygiene and personal habits, and commitment for following aftercare instructions, Dr. Ryo will advise
you of the most appropriate treatment plan. Some patients with insufficient bone or gum tissue require bone graft or soft tissue graft, and the use of smaller diameter implants.
Depending on your situation, Dr.Ryo will advise you of how long the entire treatment will take, how many appointments will be necessary and what you can expect after each procedures.
During the consultation, options for local anesthesia and Sedation Dentistry ,if necessary, also will be discussed. The estimated cost of your dental implants, will also be discussed during the meeting. Dental Implant costs can vary significantly based on the types of treatment you choose for.